Smart Plater® Advanced Features
Smart Plater®
Advanced Features
---
Features, performance, and price! The Smart Plater® is an ideal delivery system for any gold plating market.
Revolutionary, patented design allows for ease of plating in every market. Place the power system in the chair frame and gold plate automobiles in comfort – no standing, stretching, or fatigue. Or simply remove the power system from the chair and operate on a bench top, counter top, or even boat deck!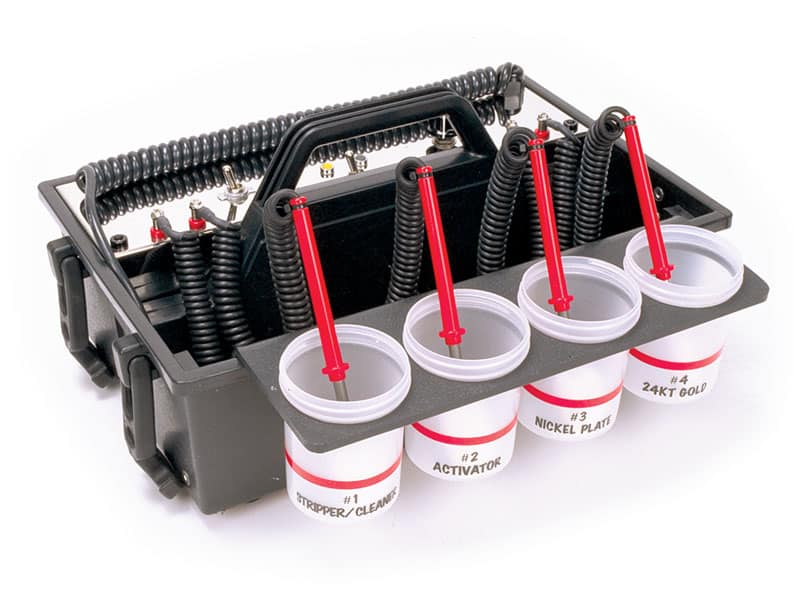 The power system can be removed from the rolling seat base for total versatility.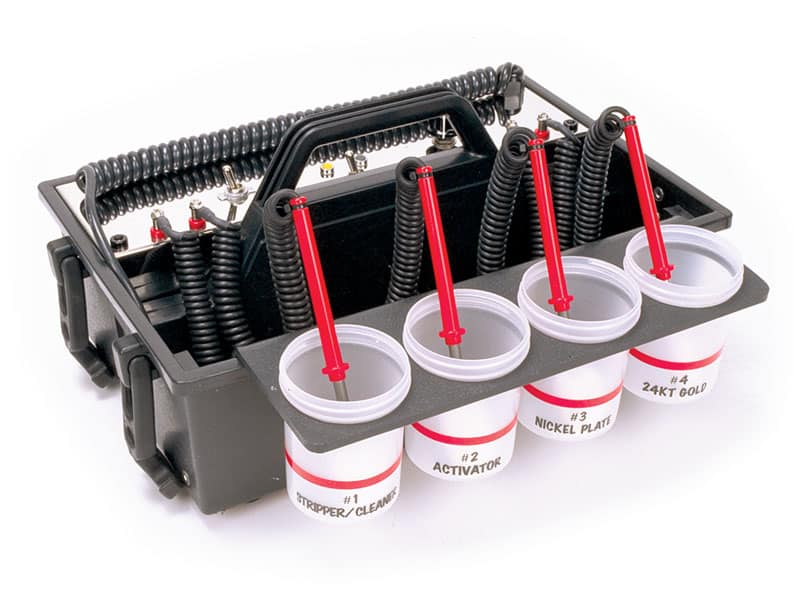 The power system can be removed from the rolling seat base for total versatility. No other manufacturer integrates the seat, wheels, electronics, and solutions into one complete delivery system!
Featuring an advanced, next-generation power system with High Frequency Pulse (HFP) plating technology – ensuring the most durable, brilliant gold finish every time. Forced-air cooling provides dependable performance; and advanced protection circuits prevent "over-stripping" or "over-activating", making it impossible to damage your work piece. Intelligent, self-adjusting electronics – no fuses to blow or circuit breakers to trip. 100% system uptime, and total user-friendliness!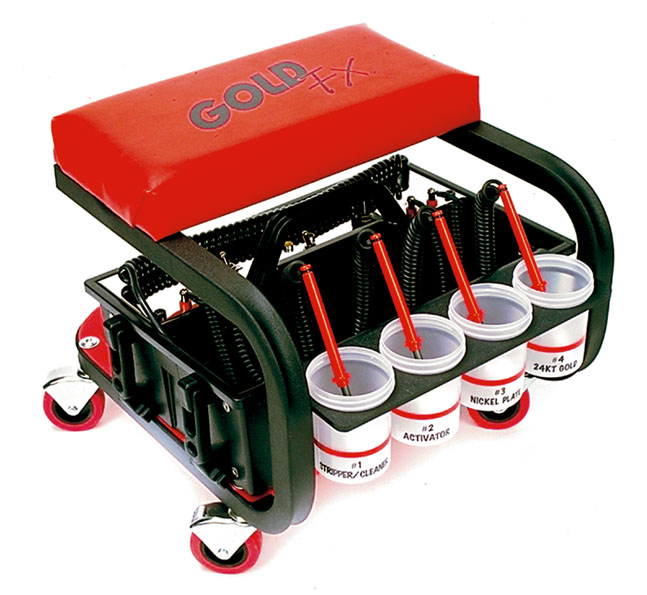 High Grade Anodized Steel Frame
Smooth-Rolling Caster Wheels
---
Smart Plater®

Complete Package
When you purchase any Gold Effects system, you get a complete, turn-key package. Everything you need is included – from equipment, chemistry, and essential accessories; you're ready to go right out of the box!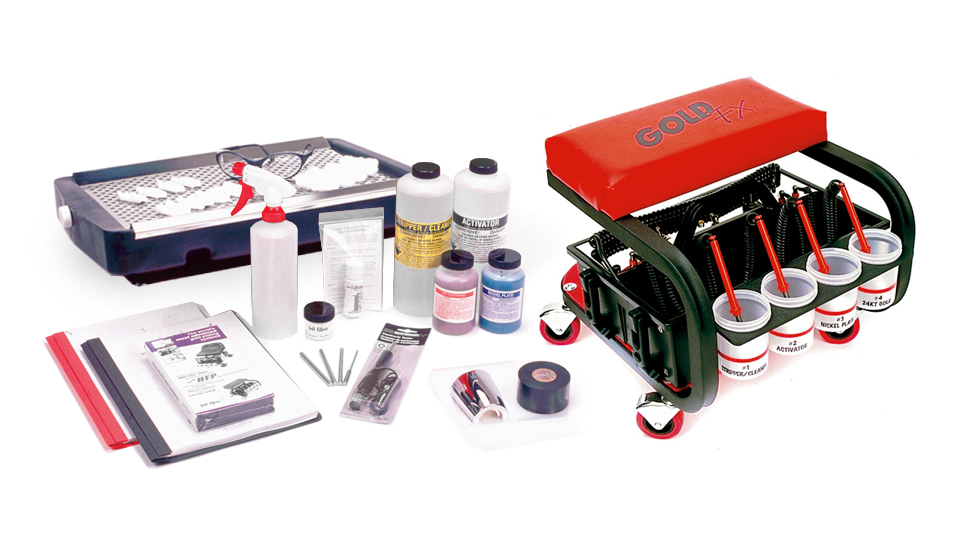 Smart Plater® System
(1) 4.25oz. 24kt Gold Solution
(1) 34oz. Stripper/Cleaner
(1) 34oz. Activator
(1) 4.25oz. Nickel Solution
(3) 1/4″ Stainless Anodes
(1) 1/8″ Stainless Anode
(4) 1/4″ DuraFlap Anode Sleeves
(4) 1/8″ DuraFlap Anode Sleeves
(4) 1/4″ Fuzzy Anode Sleeves
Solution Beakers
Solution Drain Pan
(1) Pair Safety Glasses
(6) Pair Rubber Gloves
(1) Roll 1-1/2″ Vinyl Tape
(1) Packet Gold Conditioner
(1) Spray Rinse Bottle
(1) 1oz. Gold Remover Cmpd.
(5) Plastic Masking Sheets
Comprehensive Training Video
Instruction Manual
Unlimited Technical Support
Full factory lifetime warranty
Start your very own high-profit service business today!