Request your

FREE Sample
Request your
FREE Sample
---
See for yourself why Gold Effects is the trusted name in gold plating! Your FREE sample package includes a polished US nickel, coated with our amazing 24kt gold finish.
You'll also receive two full-color brochures packed with information and inspiring examples of the ways you can start making money with your Gold Effects system. Request your FREE sample today!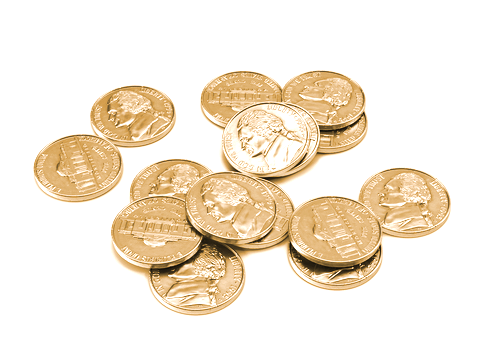 ---
---
---
You will receive a real US nickel, coated with Gold Effects' brilliant 24kt gold finish.
When plating; if you start with a shiny mirror-reflective finish, the 24kt gold will take on the same shine and reflectivity. That's why the nickels are first buffed and polished to remove tarnish and achieve a brilliant, mirror reflection. Items that are already shiny like car emblems or faucets do not require buffing.